What can I tell you about me. Well, I started writing songs to my first lover back in 1976 when I rode off into the sunset to join the US Air Force. Since that time I been writing down anything that came to mind really. In 1980 I decided to pickup the guitar another one of my first love's to see if I could make it as a guitar player then singer/songwriter. Well, that lasted about 2 weeks before I found out how hard it was to do both. So I just settled for just writing and playing until I got it right!

The truth is my younger brother Tom was so much better at it at than me. So in 1996 when we finally got together started writing and producing songs together it led to our first CD. We went on to produce our self titled "Tom Monahan," joined BMI and started our own music label "Joseph Osborne Music". In 2010 we released our first CD on iTunes and another in 2011. In 2012 I joined my brother Tom on iTunes and produced my first ever CD as a singer/song writer, which turned out to be a lot of work!
So the journey continues and with it the music we love to produce either together or separate. My goal now is to produce songs for other artists or to release as a singer/songwriter.

I've seen several reviews of my work over the years in magazines highlighting the "carefully crafted lyrics" on collaborated projects with my brother, singer/songwriter Tom Monahan. You will find other reviews under "The Press".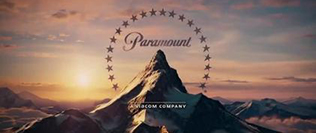 In 2010 Paramount released a song of mine called "Until you Find Your Love". The song made it to a limited released CD called "Catch a Rising Star "which was a showcase of the very best Paramount Song Writers for that year. The CD went to publishers, producers,recording artist throughout the music industry and on to a selected few radio stations around the country.


So there's been some success for me and I feel very lucky to have had some recognition in the music industry and wanted to personally thank everyone for supporting me over the years.

Mike Monahan