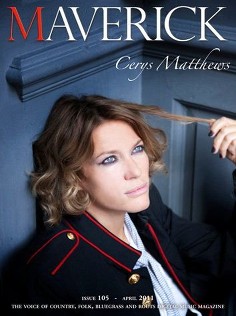 California-born singer songwriter Monahan is a well-travelled troubadour. The latest album was recorded in a cabin in UTAH with his brother Mike. It's very rootsy, stripped down collection of self-penned songs that explore human frailities, whether it be in a relationship issues such as Running Away, personal beliefs (Driven Faith) or modern day greed (Gotta Have It). Loosely speaking this is Americana music, but with a powerful sometimes driving rock edge typified by expert guitar picking and rough-hewn vocals. Though based in America, Tom has a close UK connection and has worked extensively on this side of the Atlantic. With albums like this (WANDERLUST), he has the potential to build a solid UK following.

......

Alan Cackett – Maverick Magazine

"Could It Be You" - Mike Monahan - submission to our "Nashville T.V. Show" Your writing talent is very obvious. Your knowledge and craftsmanship exhibited in this piece make it obvious that you really know exactly what you're trying to accomplish with your material and that you truly understand just what constitutes commercially viable music.That alone puts you miles in front of most contemporary writers.....

sweetrosiemusic.com




This week sees the release of a new four-track EP 'Could It Be You' from Monahan, co-produced with is brother Mike, both in Las Vegas and here in the UK. The material featured was also written by Mike in his cabin in Utah, and reflects deeply personal themes shared by both of the brothers, to sum it up Mike states 'the songs on 'Could It Be You' are all about life, love, death, loss, justice, faith, doubt, family and friendship...the usual stuff'. Having not collaborated for four years or so it then became a challenge to pin down his brother Tom to sing and record the collection of tracks, not helped by his constant touring schedule.

Tom explains the situation and how the brothers ensured that the record could be heard, 'with the accumulated wear-and-tear of touring and the uncertainties of a record industry, the new EP very nearly didn't happen at all. I wasn't sure for a while that I would do any more recording. I had done a fair amount, and the business is in a shambles. But I thought well, hey maybe it would be good to put another one out, tender songs for these harsh times in a complete new genre of music like country. We used to laugh about it when we where kids Dad playing that old Hank Williams stuff whilst he cooked us pancakes with maple syrup for breakfast. Now I would have to say its him laughing at us, but proud as well."
Title track 'Could It Be You' opens the EP in fine style, displaying that Monahan has fully embraced Country music on a touching slow shuffle. Relaxed acoustic guitar strumming and warm fiddle provide a wonderfully traditional sounding backing to a track exploring the theme of moving on with life and the emotional difficulties of doing so. As a singer Monahan has a highly appealing lived-in

tone to his expressive vocals, allowing the sentiment of his songs to truly be felt by the listener. 'She's My Friend' recounts what sounds like it can only be based on true life events shared by both Tom and his brother Mike. A mid-tempo ode to true love, cleverly understated in the lyrics which almost playfully play down the relationship but repeated listens reveal the truth. The track has an engagingly unpolished sound, another way in which the EP manages to successfully connect with its audience.
As a reflection on young love and the length of time the heart holds on a to a truly special love 'Such A Long Time Ago' is a gorgeous effort. Set to a waltz-like melody, featuring delightful fiddle playing and an incredibly pleasing spoken portion of its second verse, the track is the jewel in the crown of the EP. Reminders of simpler times and indeed simpler (yet more durable) emotions, in what are increasingly more cynical days, are few and far between in modern music so thank goodness for songs such as this. A live recording of edgier track 'No Shame' rounds off a greatly rewarding listening experience. Describing a love that both confuses and compels the singer, the conflict of emotions is expertly conveyed by the agitation you can almost feel in the very deliberate guitar picking/strumming and also the angry tone to Monahan's vocals.
Listening to 'Could It Be You' serves as a welcome reminder of why music is so important. Deep emotional themes served up more succinctly and poignantly in Country songs than an hour's worth of conversation could ever achieve. Kudos to Mike Monahan for penning such strong material and for convincing his brother Tom to get on board and record these tracks. Wonderful for us that they decided to dip their toes in the Country waters and produce an incredibly accomplished début in the genre. Tom Monahan is a singer that you can really believe in and you sense has a strong emotional connection with his music, which makes it all the more captivating for the audience on an enthralling EP.

Another video for your viewing and listening pleasure this weekend and this time

it's from singer/ songwriter Tom Monahan and 'Could It Be You', the lead single from an EP of the same name. Released to iTunes this past week, it's the third EP from Tom and his co-writer brother Mike, who also have five studio albums to their name and a combined sixty years in the industry.




"The songs on Could It Be You are all about life, love, death, loss, justice, faith, doubt, family and friendship. The usual stuff," said Mike. "Mortality has been an issue on my mind ever since the loss of Tom's wife and most recently my own wife and soul mate Mitzi to cancer. That weighed on me for 4 years and there's been a lot of convincing to get my brother Tom on board, but in the end I thought he enjoyed it as much as I did and we really captured the true essence of each song. It takes you to the very heart of the matter, and even though it could have been a full-blown album we thought this would be a good start".


Raw and heartbreaking, the single 'Could It Be You' uses traditional country sounds as a grounding point, while Tom's gritty vocals guide the gentle arrangement with quirky phrasing and resigned emotion. The production quality, too, harks back to a simpler time in country music with less Music Row polish and more soulful, storytelling props. You can check out the lyric video below.